Project: Brand Identity for a university program. I designed a program logo and several infographics to explain elements of the program.
Client: David Chen, Program Director, Coulter Translational Research Partnership Program
at the University of Virginia

The University of Virginia's Coulter Translational Research Partnership Program facilitates partnerships between faculty in the Biomedical Engineering Department and clinicians in the medical field. The goal of these partnerships is to take research innovation and translate it into medical practice.
Using UVA's branding guidelines as a starting point, I created a logo for the Coulter Partnership and designed infographics to explain the program's purpose, reach, and application timeline.
The logo was inspired by UVA's logo, which depicts the school's iconic Rotunda building. I adjusted the logo's proportions, specifically enlarging the columns. Each column's illustration represents a step in the translation of biomedical research into medical practice.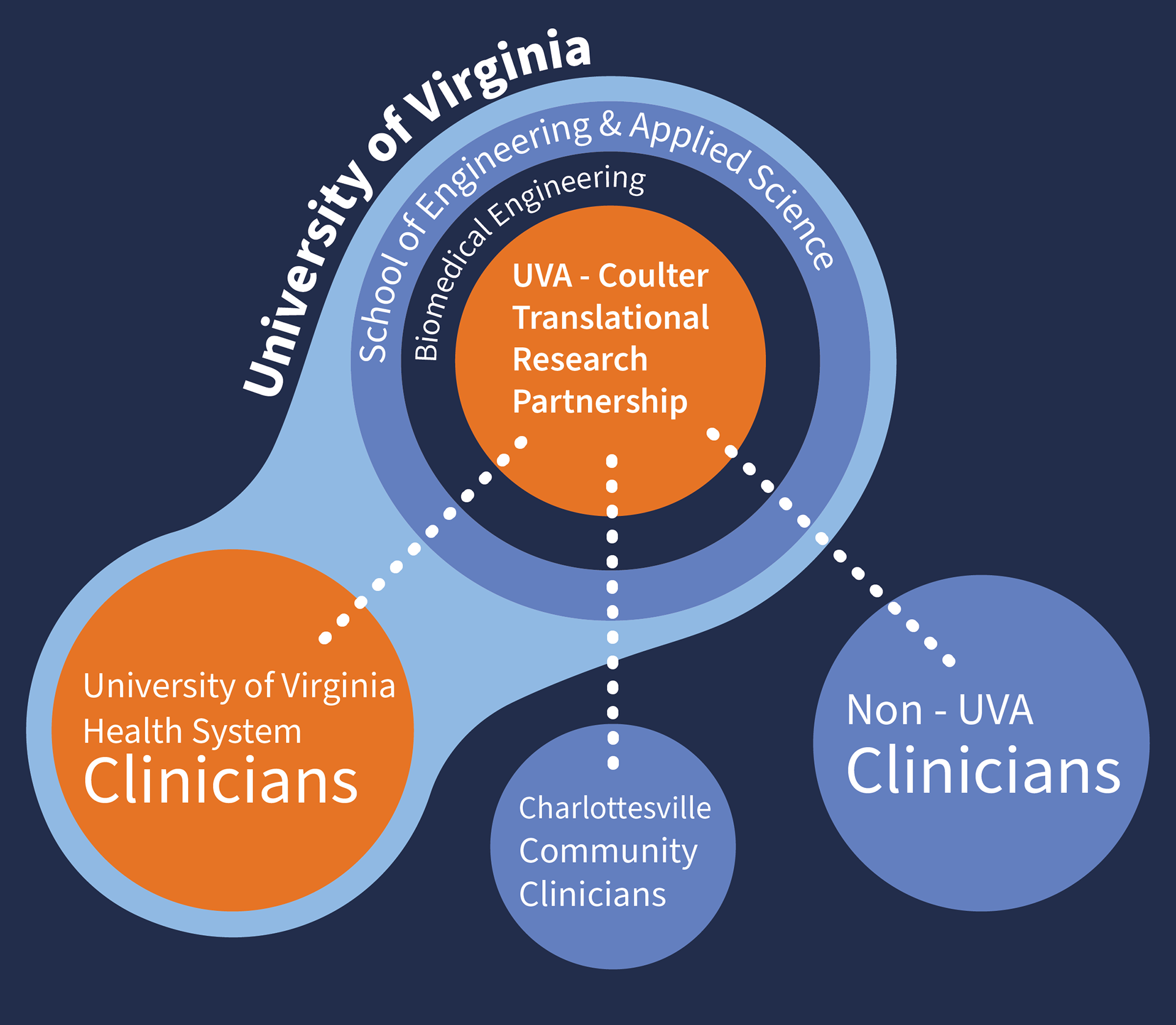 Brand Identity, Brand Design, Infographics, Science Illustration, Flow Chart, Data Visualization, Logo Design